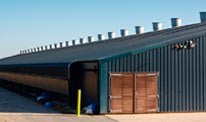 Industry giants of the world trust Pemaks
Our pneumatic cylinders are relied on by the world's largest furniture producer, IKEA, for all their cutting and manufacturing systems. Pemaks® pneumatics endure extreme changes in temperature without damage, even when processing the thickest materials. Our extremely long-life cylinders function at great output, without needing extra oiling.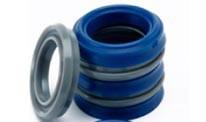 Piston rod speial seals "wipe" efficiently and have a long life
Thanks to our industrial research, Pemaks seals guarantee 100 % functionality. Polyurethane and Hytrel based Pemaks® piston seals protect perfectly from dirt and dust that wear on the cylinder. The results are better efficiency and longer life on the parts.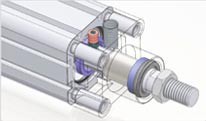 3D pneumatic cylinder drawings – Ready made to fit your projects
Working with cylinders in your project is even easier with our Solid Works® compatible drawings and 3D models.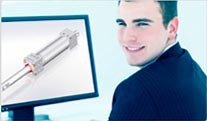 You dream, we produce
We custom design, model and produce pneumatic cylinders to meet your requirements.